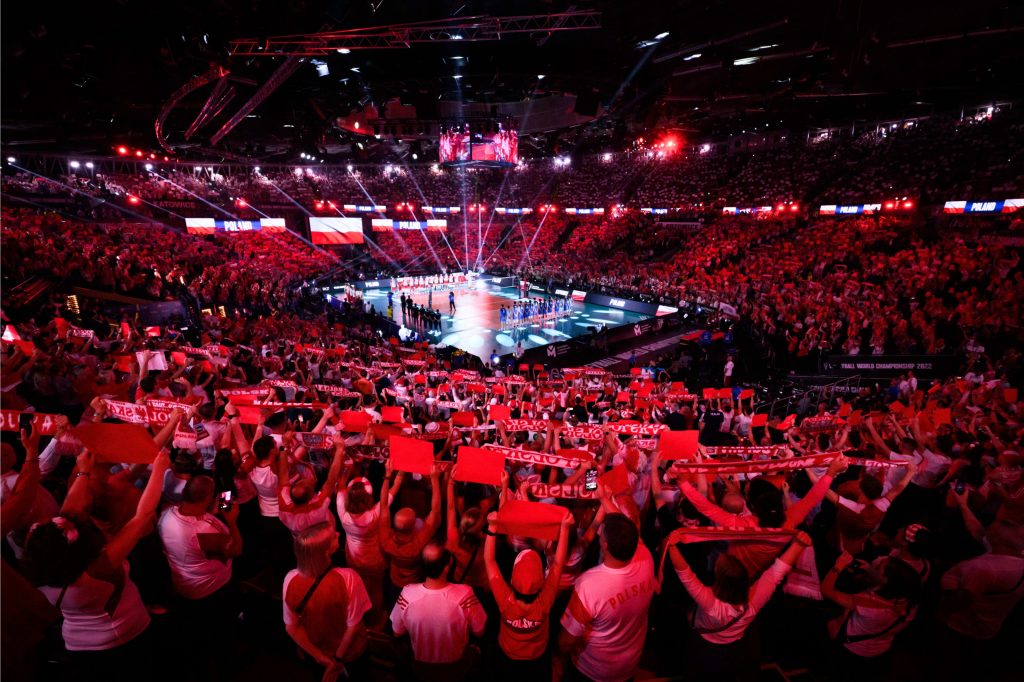 Volleyball World is delighted to announce the launch of the host city bidding process for the next two editions of the FIVB Men's World Championship and FIVB Women's World Championship in 2025 and 2027.
In response to growing interest from potential hosts and the increasing value of the FIVB World Championships, Volleyball World has joined forces with The Sports Consultancy to run a structured bidding process for the 2025 and 2027 editions of the events. The Sports Consultancy are globally recognised as leaders in host city procurement for a range of major sporting and entertainment properties.
Volleyball World with the support of The Sports Consultancy have developed an innovative and collaborative bidding process to find the next hosts for these prestigious events. The bidding process was officially launched on 1 August 2023, with the International Volleyball Federation (FIVB) inviting all 222 National Federations to express their interest in hosting an event. The Sports Consultancy will also be inviting event organisers and host cities to express interest. Interested parties can submit their expression of interest by 31 August 2023 here.
The FIVB Volleyball World Championships, held from August to October, represent the pinnacle of international volleyball, attracting 32 nations to compete for the ultimate glory over a thrilling 17-day period.
With their broad appeal, the World Championships have delivered a host city impact of up to 150million EUR for previous hosts, including: the Netherlands and Poland, Japan, Italy, Germany and Slovenia. Hosting the World Championships resulted in an influx of domestic and international visitors who immersed themselves in the vibrancy of the local culture, enabling these cities to share their unique experiences with a global audience.
Volleyball World CEO Finn Taylor said:
"We are excited to be working alongside The Sports Consultancy to find dedicated and passionate host cities for the upcoming editions of the FIVB World Championships. The Championships deliver countless economic and social benefits, offering a significant return on investment to the host city.
"Through our partnership with The Sports Consultancy, we have full confidence in discovering passionate and dedicated host cities that will take the Championships to new heights."
Robert Datnow, Co-Founder and Managing Director, The Sports Consultancy added:
"We are delighted to be continuing our work with Volleyball World to create a range of competitive procurement processes, highlighting the many public and private sector impacts and returns on investment, to secure world-renowned hosts for the FIVB World Championships both men and women's in 2025 and 2027.
"We are pleased to bring The Sports Consultancy's full and long experience of articulating the accepted significant economic, destination marketing and societal value of hosting these Championships and of successfully securing over 160 iconic hosts for some of the world's best-known events, over the past 17 years."
For further information, please contact: volleyballworld@thesportsconsultancy.com