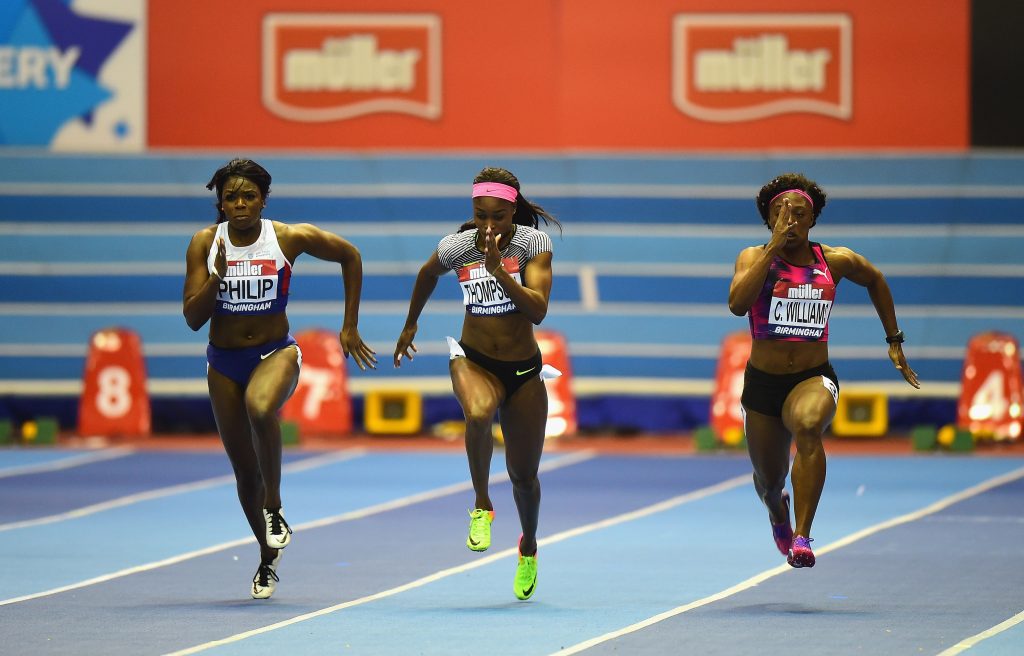 Müller has today been announced as a National Partner for the IAAF World Indoor Championships Birmingham 2018. The dairy company, already a major supporter of athletics, completes the line-up of National Partners, joining Birmingham Airport, Toyo Tires and SPAR.
The Championships, which will be held at Arena Birmingham from the 1st to 4th March, will be the biggest global athletics event to be held in 2018 with more than 600 athletes from 150 countries expected to take part.
Championships Director, Joan Durose, said: "We are very pleased to welcome Müller as a National Partner for the IAAF World Indoor Championships Birmingham 2018. Müller's continuing commitment to athletics in this country is strengthened still further with this announcement and we are grateful for their support."
Müller is already a key sponsor of athletics in this country, having agreed to partner three events in 2018 and 2019, as well as being an official supporter of the British Athletics team and the official milk and yogurt of British Athletics*.
Müller Yogurt & Desserts is the UK's leading yogurt manufacturer, responsible for major brands such as Müller Corner, Müllerlight and Müller Rice, whilst Müller Milk & Ingredients aims to be the biggest and best fresh milk and ingredients business with a network of dairies and depots servicing customers throughout the country, producing skimmed, semi-skimmed, whole, flavoured milk and brands including FRijj.
Michael Inpong, Chief Marketing Officer, Müller, said:
"Müller is incredibly proud to support Britain's love of athletics and our ambition is to encourage the nation to get out there and run, throw and jump, creating everyday moments of pleasure. Our partnerships with world-class sport help us to empower consumers to make active and healthy lifestyle choices, and we're delighted to take this approach one step further."
The IAAF World Indoor Championships Birmingham 2018 is jointly organised by Birmingham City Council and British Athletics on behalf of the IAAF (the International Association of Athletics Federations).
Tickets for the Championships are selling fast but there are currently still some available for the first two sessions on the evening of Thursday 1 March and the morning of Friday 2 March. Both of these sessions will see British athletes in action and Friday morning will be especially exciting for fans of combined events, with three events from the men's heptathlon and three events from the women's pentathlon all packed into a busy session.
To get your hands on the remaining tickets or to register for updates on the Championships, please go to www.wicbirmingham2018.com.